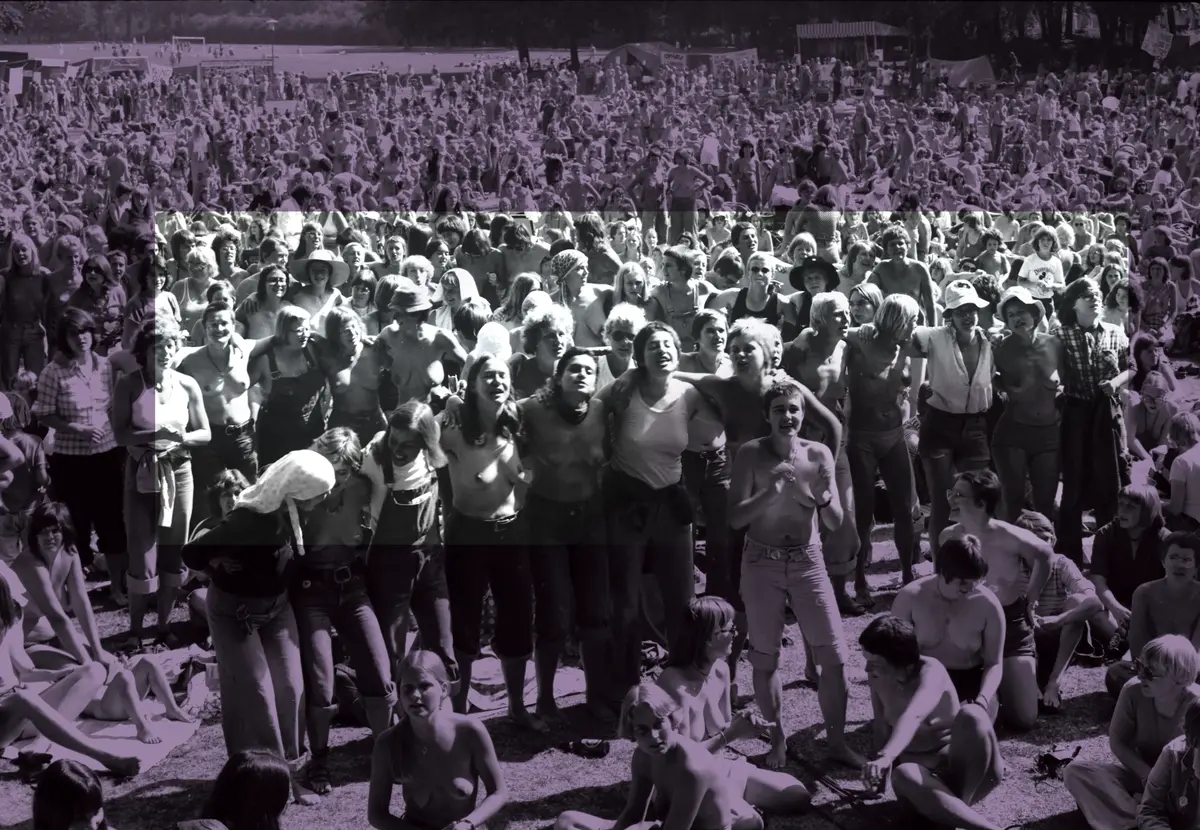 Barbara Adler
New exhibition summer 2022
In 2022, 50 years have passed since homosexuality was decriminalised in Norway. This will be celebrated all over the country during Queer Culture Year 2022. (No.: Skeivt kulturår).
The exhibition is a collaboration between artist Inge Ås and the Women's museum Norway.
In 1975, a group of lesbian feminists established the first organization for lesbians in Norway. Following a lengthy struggle to create their own arenas, they formed the Lesbian Movement, were given space at the Women's House in Oslo, and established SFINXA – lesbian print.
The women made their views on current social problems known through poster art, political actions, theatre, comics, and their own lesbian magazine. Lesbian feminists were actively participating on many fronts: in the creation of shelters, for elective abortion, in the fight against AIDS, and for eco-feminism.
The exhibition's works and documentation showcase artistic vigour, youthful impatience, political commitment, friendship, and a lot of humour.
Thanks to Inge Ås' artistry and abundant private archives, the Women's museum Norway is able to present a flashback to this important period in Norwegian women's and gay history.
Exhibition period 02.04.2022–31.07.2022
Poster art from the exhibition:
The exhibition is created by
Artist and exhibitor: Inge Ås
Project manager and editorial responsibility: Thea Aarbakke/Women's museum Norway
Graphic design: Ann Avranden
Production consultant: Gry Linderud/Anno Museum
Project staff: Mona Pedersen and Mona Holm/Women's museum Norway
Artist assistant: Henriette Stensdal